​ROMANTIC ERA 1815 - 1910

Romantic instruments




One of the most important features of the 18th century was the development of the

piano

from a wooden-framed instrument with leather-covered hammers to an instrument with an iron frame and felt-covered hammers much like the upright and grand pianos of today.

​The greater strength of the frame allowed for longer, thicker strings and as a result, a much warmer and richer sound.

Romantic structure

The Romantic era saw composers extending sonata form, producing huge symphonies, often involving choirs as well as an ever-growing orchestra.

​

Other substantial works are also important, particularly the long and very difficult Sonata in B minor in one long movement by Franz Liszt (1811–1886).

But alongside this, there was a tendency among many composers to write shorter works, some of which could express feeling, emotion or atmosphere.

There was an explosion in the composition of songs and songs without words. Field and Chopin wrote many

Nocturnes

for piano. Many piano works also had narrative or pictorial structures. Any '

Ballade

' is likely to be telling a story, and so do Liszt's "

Années de pélérinage

" or Grieg's

Lyric pieces

. Composers such as Dvorak, Mahler and Arensky also became aware of their own national styles and brought folk songs and dances into 'art' music in new ways.

​This was arguably the golden age for expressive pianistic writing, seen in the work of Chopin, Mendelssohn, Liszt and Grieg.

The new expressive power of a modern grand piano is heard in this Chopin Nocturne:

The cult of the performer

The Romantic period saw the rise of the virtuoso soloist. In addition to their skills as composers, Liszt and Chopin were flamboyant and dazzling pianists, often improvising in public and consummate showmen.

Romantic style

The Romantic era established the idea of tonality. Composers took the great structural harmonic plans of Bach and Beethoven and added their own chromatic innovations, ranging through key changes like giants in the mountains.

Chromaticism and dissonance started to be used. Modulations could be effected with a single pivot note rather than being carefully prepared for several bars or using a diminished chord.
​
Unexpected changes of harmony and key (modulations) are used for dramatic and emotional effect in this Schubert Song:
Powered by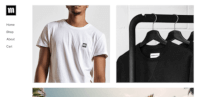 Create your own unique website with customizable templates.