​GETTING MORE OUT OF THE MUSIC YOU HEAR....

Ever wished you knew more about the music you hear? If so, this is the place to find out about musical contexts, changing musical styles and the work of composers across the centuries
Click on the images below to access the piano4t 'Listening with Understanding' pages
Powered by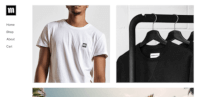 Create your own unique website with customizable templates.